Madi Dove Films - Investment
The biggest question I'm sure you have for all your wedding vendors!
You spend countless hours planning and making sure everything for your wedding is flawless. From your dress, the most perfect venue, delicious food, and ensuring you look your absolute best! Don't settle on your wedding film.
Madi Dove Films is dedicated to provide exceptional wedding cinematography. This means not only do I want to create a wedding film you'll cherish forever, but provide you with a detailed film that tells the story of your most special day. Although photographers capture beautiful and specific moments you can frame on a wall, a wedding film can capture all those pure and precious moments you may forget.
Packages can vary on starting price depending the type of film you're wanting. All wedding packages will include a beautiful highlight film available to download straight to your phone. Add on options are available to ensure you get exactly what you want covered on your wedding day. If you are unsure of what you are looking for, please feel free to reach out to inquire with any questions. For inquiries where travel is required (2+ hours of driving or flying), lodging and travel fees only apply. The rest is covered!
~ For more detailed information on pricing, please fill out the form on the CONTACT PAGE ~
Weddings & Elopements
It's a beautiful thing when two people come together for love. It's magical, gathering beloved family and friends for a huge milestone in your life. I think your wedding should be celebrated, documented, and remembered for all of time, and I'm here to help capture it!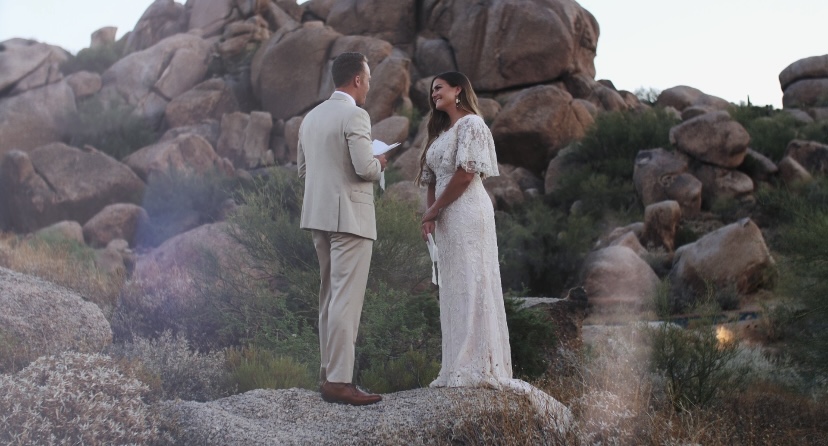 Frequently Asked Questions
What's your style of wedding videography?
My style is a mix of light and airy cinematography. I love retelling the story of a wedding and including as much as I can into the final video. This includes beautiful detail shots as well as those pure and precious moments you may forget.
What is the booking process?
After you fill out the contact form, we will send you a brochure with all the packages we offer. Once you decided on the package you want, we will send over a proposal that outlines everything you requested, as well as our contract. We require a 20% non-refundable retainer upon signing the contract and the remainder will be due at latest 1 month before the event date.
What's your reschedule/cancelation policy?
Since launching the business in the middle of the pandemic, I am willing to be extremely flexible with changes due to Covid. Any reschedules/postponements due to Covid will not be charged any fees. If you reschedule your wedding for a date where I am already booked or simply unavailable, you will be refunded the retainer minus 10% due to loss of work. In the event of a cancellation, all remaining fees, not including the retainer, will be refunded so long as it is canceled within 1 week of scheduled date and I am notified.
Can I pick the song for the video?
Unfortunately no. Due to copyright laws, we are only allowed to create videos with copyright free music. If you have a specific song in mind, we can see if we can obtain a music license, but if no license is available, we cannot use the song.
Why do I need a wedding videographer?
Why not!? Not only will you get to relive your wedding day whenever you want, but video can capture all the moments photography miss. The movements, sounds, the music, video can capture it all. This is something you can watch over and over and pass it down for your family to watch. A beautiful wedding films captures all the behind the scenes and moments you may not even notice. From walking down the aisle, to capturing all the gorgeous details you spent so much time on, a wedding film captures the day as a whole. Wedding days fly by, but by having a video you're sure to not miss a thing.